About DuPage Healthcare Ltd.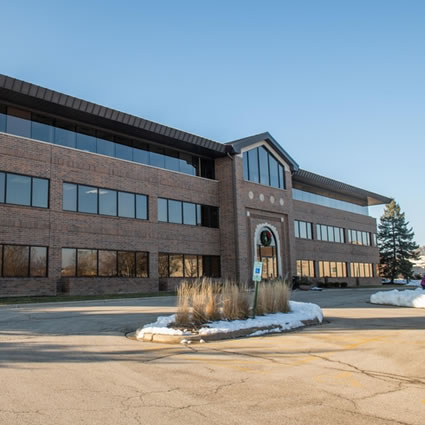 When she was attending chiropractic school at National University, Dr. Sally Pepping worked at the practice as a physical therapy assistant. After graduating from National with her Doctor of Chiropractic in 1996, she went her own way, working for a while as an associate. When Dr. Pepping found out that the previous doctor who owned the practice was selling it she bought it.
She's been the owner of DuPage Healthcare Ltd. for more than two decades, which is conveniently located in the old Wagner School building.
Providing Care for Patients Across the Spectrum
Our chiropractic office provides holistic health care and corrective chiropractic to everyone in our community, from kids to senior citizens, athletes and personal injury cases or entire families who want to improve their well-being together.
We are extremely confident and competent in what we do. Our programs work as long as you commit yourself to them. If you make that commitment to yourself you are going to get great results."
Offering a Suite of Services
"I'm always trying to stay on the forefront of what's new and what's going to benefit my patients and help them get better faster," she said.
We provide a range of health-promoting services under one roof for your convenience:
The Two Types of Patients We Seek
If you're just looking for a quick fix then we're not the right place for you. We seek to help those patients who want to invest in their health and take an active role in the process.
Here are the two types of patients who we accept into our practice:
Type 1: These are patients who are all in with their health. They value their health and want to live longer to be with their families. These patients want to be productive and perform their best in life; they generally want to thrive in life and their health.
Type 2: These patients are exactly the same as patient type 1 except they may fall off the wagon here and there. That is okay because our team is here to support you, help you and get you back on track!
Community Involvement and Educational Opportunities
As an educator, Dr. Pepping loves getting out into the community (when possible) to speak about health. She hosts workshops in and out of the office to educate the community about healthy living as well as the benefits of chiropractic care.
We believe that true health involves a balanced mind, nervous system, nutrition, exercise and decreasing toxins in the body. We partner with area businesses to offer something new each month in each of the five essentials on our Community Wellness Wall.
Dr. Pepping is also very passionate about speaking to groups of 10 or more. Popular locations are work, school, churches and any place that wants to have fun while learning valuable information. Common subjects include nutrition, stress and posture, but Dr. Pepping enjoys tailoring her talk around any subject that has meaning to you and your team. If you'd like to find out more, give our office a call.
To book an appointment, contact our chiropractic care center today!

About DuPage Healthcare Ltd. | (630) 238-8200