Community Outreach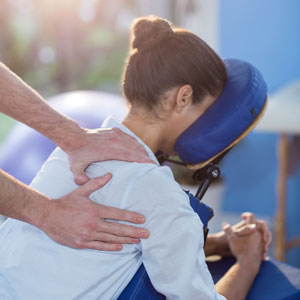 Employee Massage Day
Our "Employee Massage Day" is a community outreach program that is provided FREE to your company or event by DuPage Healthcare Ltd..
We all know that unchecked stress, both mental and physical, cause countless health problems. That is why it is our mission to help people in our community live happier and healthier lives. Whether you have a 5 employee office or a 500 person event, we are able to confidently accommodate your needs. Our massage program is an excellent way to show appreciation for your employees, we do all the work, and you get all the credit!
Our team of certified massage therapists will provide on-site "stress relief" chair massage for your employees. We will take care of the entire process while you sit back and take credit for giving your staff an amazing perk.
Learn more about our programs
If you're interested in any of our community outreach programs, contact us to learn more.
CONTACT US

Community Outreach | (630) 238-8200