Meet Dr. Brittany Simmons
Deciding on Chiropractic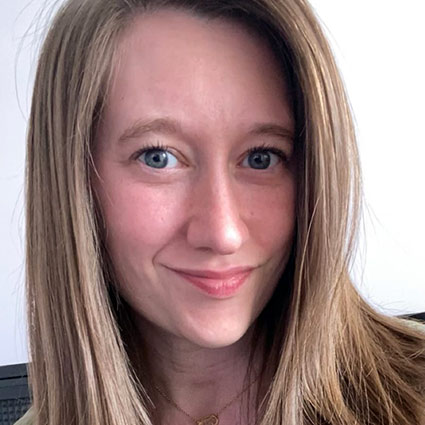 Kind and genuine, Dr. Brittany cares about what patients have to say about their complaints and takes the time to listen to their concerns. She finds it rewarding to see patients get better due to
chiropractic care
. "I like seeing how excited people get as they start improving."
While in undergrad, Dr. Brittany wasn't sure which type of healthcare profession she wanted to pursue, so she joined a health club. "We would have meetings every week, and at the meetings, we would have different healthcare professionals come and talk to us about their careers."
One week a chiropractor came and talked to the class. Hearing that chiropractor speak started to point her in the direction of chiropractic care. Dr. Brittany researched more about chiropractic, and decided to become a chiropractor.
She earned her Doctor of Chiropractic from Logan College of Chiropractic in 2019. While in school, Dr. Brittany discovered how many avenues you could take with chiropractic, such as family care, sports chiropractic or neuropathy care.
Currently, Dr. Brittany is pursuing a master's in sports science and rehab.
The Power of Preventative Care
Dr. Brittany finds it rewarding to help people of all ages. Her care can help reduce patients' pain, improve their range of motion, and optimize their body function. Once her patients feel food, she recommends they keep up with preventative treatment and personalized exercises, so they don't go back to where they started.
In Her Spare Time
When she's not working, Dr. Brittany enjoys hanging out with her two long-haired dachshunds and her family. As she still has a lot of family in Tennessee, she travels often to see them. She has two younger siblings who are both married, and she has a nephew.
Book an Appointment
Contact us today to schedule an appointment with Dr. Brittany!
CONTACT US

Dr. Brittany Simmons | (630) 238-8200