Meet Dr. Sally Speaks
Our Purpose
Dr. Sally Speaks was founded with the intent of organizing a hands free solution for organizations who value an integrated approach to health and wellness, but just don't have the time to implement it. Our team strongly believes that health is multi-dimensional and requires collaborative teamwork in order to see lasting results.
It's better to be exceptionally good at one thing than just ok at many. Let our team shine at what we excel at and give you freedom to do what you do best, which is lead your team.
Our Promise
To offer programs emphasizing awareness, prevention, and positive health behavior changes.
To work with you to incorporate your goals and visions into our presentations.
To provide actionable skills that can be put to use today to enhance work and personal lifestyle.
Our Goal
Is to go beyond your expectations in inspiring your most valued assets. We hope that we are able to improve the quality of your organization while making your job easier. It is our goal to gain your trust so we can continue to foster a relationship of wellness.
Most Requested Topics
No matter what size your organization is, we want to help you keep your team healthy and happy. We will work with you to develop custom topics that meet the needs of your business and your people.
WITHOUT A SENSE OF CARING there can be no sense of COMMUNITY


Straight talk on work place posture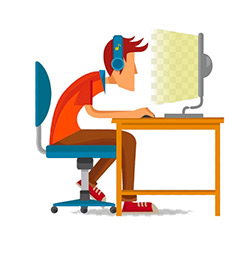 Perhaps you are one of the millions of people who spend hours 'glued' to a computer screen, or maybe your job involves repetitive actions. If that's the case, the chances are you already know you need to watch your posture at work, or you'll suffer. Orthopedic surgeons and chiropractors warn us of the consequences of poor posture and tell us that workplace habits play a major part in musculoskeletal injuries. While companies are focusing more on employee wellness, few realize that something as simple as poor posture can have some pretty negative effects on work performance.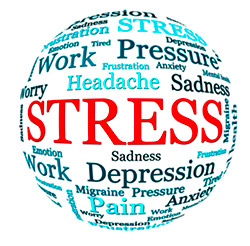 Stress isn't always bad. A little bit of stress can help you stay focused, energetic, and able to meet new challenges. It's what keeps you on your toes during a presentation or alert to prevent accidents or costly mistakes. But in today's hectic world, our lives too often seems like an emotional roller coaster. Long hours, tight deadlines, and ever-increasing demands can leave you feeling worried, drained, and overwhelmed. And when stress exceeds your ability to cope, it stops being helpful and starts causing damage to your mind and body-as well as to your job satisfaction. Which 5 steps can you take to reduce stress in your life?
We have the secret recipe to weight loss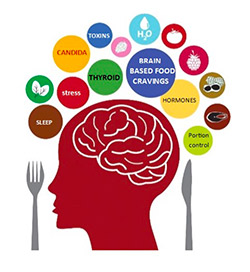 Most diets, detoxes, or pills promise overnight and effortless weight loss, but it never lasts, and 'yo-yo dieting' leads to greater and more demoralizing weight gain. What if we told you that there are 8 root causes to weight gain and unless those are diagnosed and treated you will never win your weight loss battle. Losing weight can be difficult and studies show that good nutrition is a critical element of any weight loss. As we get older, it is impossible to exercise our way out of a bad diet. During this talk we will discuss:
The relationship between nutrition, weight loss, and effective exercise
The foods that should be avoided and the foods that should be included as part of a healthy weight loss regime
The importance of portion sizes
What balanced meals look like
Review of various diets and their approaches
Concussions-You shake it, you break it.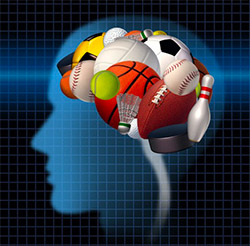 Each year in the United States, players of sports and recreational activities receive between 2.5 and 4 million concussions. How dangerous are all those concussions? The answer is complicated and lies in how the brain responds when something strikes it. Dr. Pepping explains the science behind concussions.
Not wrong, just different: ADHD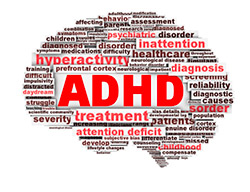 Attention Deficit Hyperactivity Disorder (ADHD) has become a familiar term to millions of parents, children, students and teachers in recent decades. But how much do we truly understand about the ways it affects an individual? What is it like to live with the condition? To go through a typical school day? What other diagnosis are commonly missed? Dr. Pepping shares her personal struggles, insights, and successes with herself and with her son about a world most of us have only heard about.
Learn more about our Dr. Sally Speaks programs
If you're interested in any of Dr. Sally Speaks programs, please contact DuPage Healthcare Ltd. to learn more.
CONTACT US

Dr. Sally Speaks | (630) 238-8200