Car Accident & Workers' Compensation Cases
The most typical injury related to auto accidents that we see at DuPage Healthcare Ltd. is whiplash. This involves your body going forward quickly and then accelerating backward rapidly beyond its normal range of motion. This action results in the tearing of tissue. Whiplash can be either very mild or very extreme.
'But It Was Just a Fender Bender'
Perhaps the biggest misconception is that people think that the damage done to their car is proportionate to the damage done to their bodies. According to a study, if you are hit while traveling more than 6.7 miles per hour, there's a significant force that's absorbed by the body.
Following the accident, you also have adrenaline surging and you may be sore for a couple of days. What happens is the pain may go away. At this point, many people think that everything is fine and they don't need to get checked but that's not the case.
If you're in an auto accident and don't get corrected in a reasonable amount of time, your body's going to heal incorrectly. The result is your spine will be pulled in the wrong direction. So where you should have a curve your spine will become too straight.
Over time you're going to start to get degenerative joint disease because gravity is going to apply pressure to the wrong spot.
So the bottom line is this: come in as soon as possible after an accident to get checked. You can avoid having problems say six months down the road if you get evaluated promptly.
The other reason to seek prompt care is if you don't have health insurance, you have no recourse to go back and go through your car insurance. That's because too much time passed.
Although every patient is different, typically it takes about eight weeks to recover. We likely would have you come in three times a week because the insurance adjuster wants to see that-they want to know that because you're in pain, you're coming in on a regular basis.
In addition to chiropractic care, we will provide therapeutic massage or therapeutic exercises to aid in your recovery.
If you know you are coming in for personal injury please know that we only accept MedPay, which is through your auto insurance or the insurance of the car you were in if you were a passenger in somebody else's car.
Please note that we don't bill secondary insurance-the other car insurance that was involved regardless of whether it was their fault or not. You would need to make a claim with your insurance or the car's insurance, and provide us with the claim number, the name of your adjuster and contact information.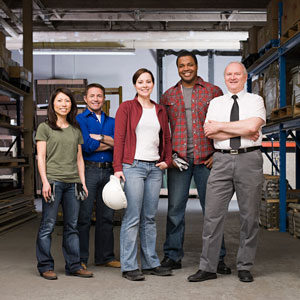 Workers' Compensation Cases
If you were injured on the job and want to open up a workers' compensation claim, you will need to have reported the injury to your manager or employer.
Again, it's important to report the injury as soon as possible afterward as the more time that goes by the more difficult it is to have a case and get the care you need covered. After filing a case, you will need to provide us with the case number, the name of the adjuster and all of the contact information.
The treatment that we provide will depend on the type of injury you sustained.
Book an Appointment
If you've experienced an auto accident or have a workers' compensation case Glen Ellyn, contact our practice today. We want to help you heal and recover your health!
CONTACT US

Injury Chiropractor Glen Ellyn, Wheaton & Lombard IL | (630) 238-8200