Massage Therapy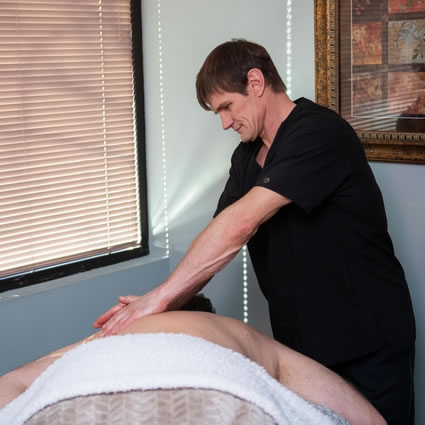 At DuPage Healthcare Ltd. we offer two types of massage experiences:
General massage therapy
Medical massage therapy
While our general massage may successfully relax you or temporarily relieve some stress, our medical massage will produce tangible results.
Our medical massage therapy treatment is planned out with a specific goal in mind, and your massage will factor into a larger treatment plan that is based around your health needs and goals, typically focusing on restoring your body back to its normal function. Medical massage will incorporate stretching, increasing strength, and improving your mobility. Our goal is to transform you from your early acute stage where you are in a lot of pain and inflamed to a more active state where you can resume your normal daily activities or preferred sport.
Looking to just de-stress and melt away tension with a monthly massage? Inquire about our massage club.
If you're dealing with an injury or chronic pain, then scheduling a consultation with Dr. Pepping would be the first place to start.
Medical Massage Therapy
Your massage should be as unique as you are. Our therapists will tailor your session to fit your exact needs. You'll enjoy extraordinary services and the warm personal attention from our professional therapists.
With relaxing surroundings, innovative treatments and talented staff, DuPage Healthcare nurtures your body, invigorates your senses and relaxes your mind.
A Complement to Your Healing
Massage therapy can be effective for conditions such as headaches, poor posture and numbness or tingling in the arms, legs and back. You can experience advantages including
Better digestion
Decreased scar tissue
Enhanced lymphatic systems
Improved recovering from injury
Less stress
Our experienced massage therapists are well-versed in many techniques, from Swedish massage to deep tissue. Dr. Pepping can even communicate with them about your needs and have them report their findings to further assist in your care. Since the cause of a dysfunctional muscle is often a problem with the nerve, massage therapy is a remarkable complement to your chiropractic care.
Get Started Today
Contact us today to learn more or book your appointment! We offer late hours for your convenience.
CONTACT US

Massage Therapy Glen Ellyn, Wheaton & Lombard IL | (630) 238-8200