Meet the Team at DuPage Healthcare Ltd.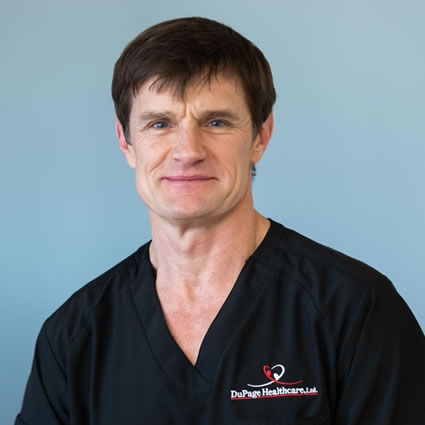 Eduard, Massage Therapist
If experience defines the quality of your work, then Eduard has well surpassed that prerequisite. Eduard lives and breathes the essence of bodywork. He understands and is an example of body, mind, and spirit. He truly has healing hands and a keen ability to know exactly where your dysfunction begins.
His 20 years in the field of massage therapy has gained him valuable insight on what a patient needs and what areas of the body need to be addressed. He is a master in finding the areas that you never knew were involved.
His aim is to improve alignment and function by creating overall ease and balance throughout the entire body. As a structure becomes more organized, chronic strain patterns are alleviated, and pain and stress decreases.
When not practicing his first love of body work, he enjoys playing the guitar, exercising, and reading anything that will expand his knowledge of the human body.
Contact DuPage Healthcare Ltd. today to book an appointment!


Meet The Team at DuPage Healthcare Ltd. | (630) 238-8200