Meet the Team at DuPage Healthcare Ltd.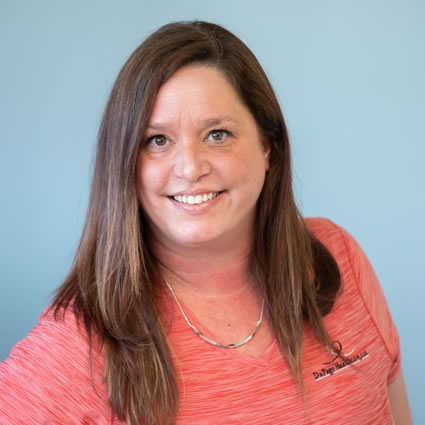 Heather, Billing Specialist
Heather is our billing specialist. It's called a specialist for a reason. She has a unique talent in unscrambling the difficult language of billing and insurance and re-citing it in a way that anyone can understand.
If you want to put a smile on Heather's face, just ask her about her 2 beautiful children.
She has been helping people in the healthcare industry since 2007.
Heather loves to be outside in nature, going for walks, and spending time with her 2 children, and fur babies.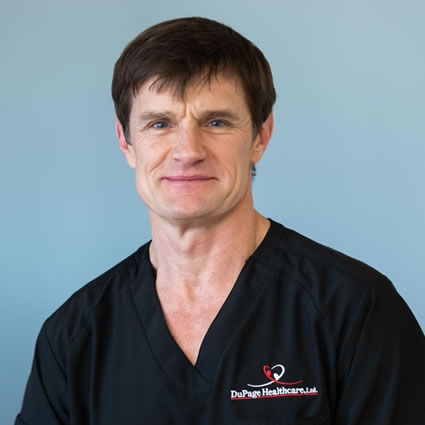 Eduard, Massage Therapist
If experience defines the quality of your work, then Eduard has well surpassed that prerequisite. Eduard lives and breathes the essence of body work. He understands and is an example of body, mind, and spirit. He truly has healing hands and a keen ability to know exactly where your dysfunction begins.
His 20 years in the field of massage therapy has gained him valuable insight on what a patient needs and what areas of the body need to be addressed. He is a master in finding the areas that you never knew were involved.
His aim is to improve alignment and function by creating overall ease and balance throughout the entire body. As a structure becomes more organized, chronic strain patterns are alleviated, and pain and stress decreases.
When not practicing his first love of body work, he enjoys playing the guitar, exercising, and reading anything that will expand his knowledge of the human body.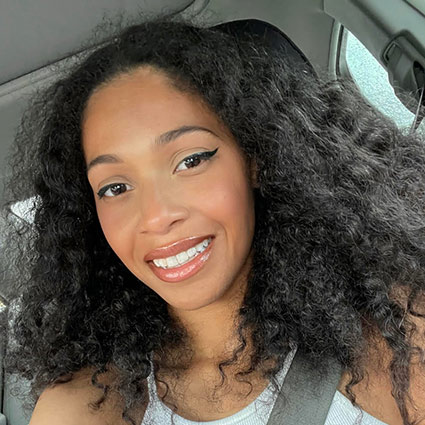 Alexis, Office Lead
Alexis is our Office Lead, who is exceptionally well at everything she does. At DuPage Healthcare, she is responsible for taking in new patients and optimizing the patient processing to ensure the patients have a seamless healing process without any hindrances. She is always available to answer the patients' queries and worksevery minute to cater to the patients' needs. Given her experience of working at a healthcare facility, she understands the intricacy of patient-related matters, which empowers her to address their unique needs.
Being a leader in her mind and in her approach, being our team lead comes natural to Alexis. She handles all active patient appointments and makes sure the practice's flow is optimized. She is the center of our most important core value; to be better than okay, better than average and better than just satisfactory. She strives to make sure each patient consistently receives amazing service.
She is a true believer in providing service with the warmest smile. When you first walk in and Alexisgreets you, she has a way of making you feel at home and that you have known her for years. She has always been intrigued by the benefits gained from chiropractic care and loves witnessing our patients reap those benefits on a daily basis.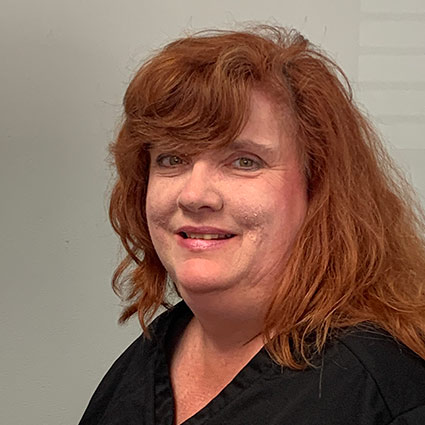 Geri, Massage Therapist
Licensed in massage therapy and a certified stretch therapist, Geri brings 32 years of experience to our patients. She is always pleased to offer professional massage services to clients in a relaxing setting. She believes that a fine balance of soft tissue release and exercise are integral for the body and mind's optimal health and balance. In fact, her message is an epitome of perfection, which is why she wants to clone herself and give herself a massage daily. She adapts every massage treatment to every individual because she intends to create a personalized plan to help people relieve stress, tension, and pain in the muscles. In her free time, she curates romantic novels and partakes in arts and crafts activities, given her knack for writing and reading.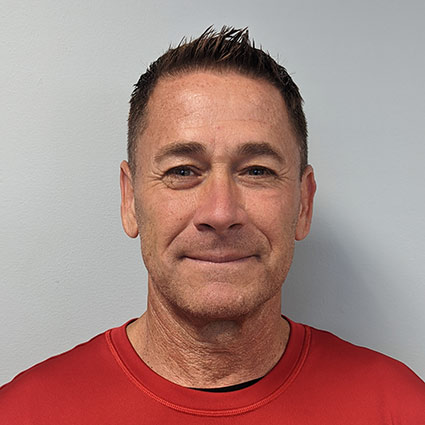 Paul, Chiropractic Assistant/Rehabilitation Technician
Paul is an absolute asset to our practice. Being a chiropractic assistant and rehabilitation technician, he helps patients understand the benefits of their care plan while also keeping them accountable. In addition, he helps to incorporate laser technology, orthotic scanning, medical braces, corrective exercises, and stretching into the care plan to maximize our patients' healing. Paul's greatest asset is his keen sense of his patients' needs. He has an extremely positive personality, which helps him connect to the patients on a personal level, so patients feel like they are in good hands, leading to better patient participation and involvement in the treatment. In addition to helping his patients, he loves to play music and write. Paul assists chiropractors with patient dealing and retrieving the previous information

Meet The Team at DuPage Healthcare Ltd. | (630) 238-8200